When I saw the ad for this on my TV, I had a moment of pure excitement! An entire range of products promising frizz free hair for up to four washes- I'm in! I've been trying it for a few weeks now so here are my thoughts.
The system includes a shampoo, conditioner and styling treatment. You wash your hair with the shampoo and conditioner then on wet/damp hair, apply 8-10 pumps of the treatment onto the mid lengths and end, avoiding the scalp. Blow dry your hair and activate the treatment by straightening your hair (or by curling your hair). I just want to point out that you don't have to use the treatment or straighten your hair again until your 4th wash.
The first time I used all of the products, I noticed my hair was significantly less frizzy. It was smooth, soft and manageable. After a couple of days I washed my hair again with the shampoo and conditioner and styled it as usual and the results were still great- no frizz in sight. I was really amazed when it was the same after my third wash! Below is picture I took on my phone after my third wash having only blow dried my hair straight. Please excuse the quality and lack of makeup.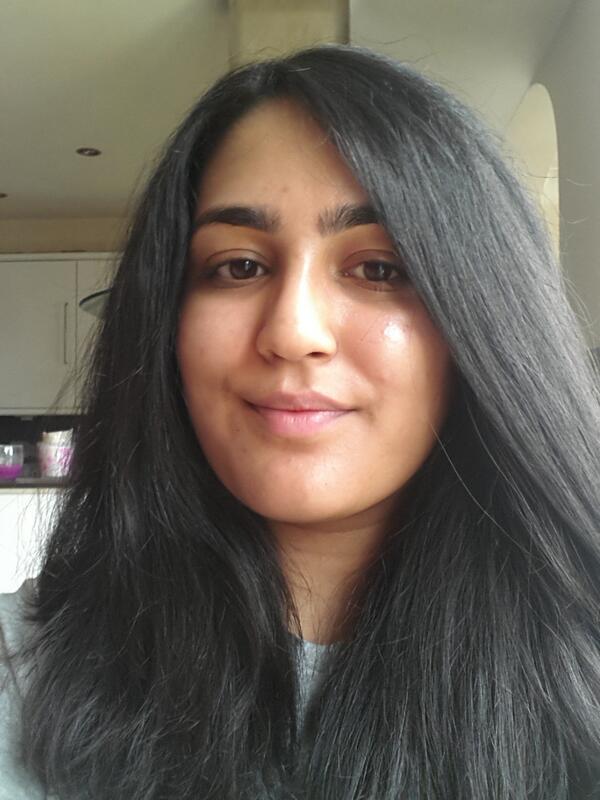 As you can see, the results are amazing! I genuinely can't believe that this worked! I do want to mention that when I wash my hair, I like to shampoo twice using different products. I do my first shampoo with any shampoo I have to hand and then follow up with the 7 Day System one. I know that seems a bit extreme but it really helps me go longer in between washes.
So to sum up, this line from Tresemme is fantastic. If you have frizzy hair, you need to get involved with these products and be prepared to say goodbye to frizz!
What products do you recommend for frizz free hair? Let me know in the comments!
Thanks for reading,
Avani
xoxo
(P.S. The shampoo and conditioner are £5.99 each for 250ml and the styling treatment is £6.99 for 120ml- what a bargain!)